FROM THE WALL STREET JOURNAL: Sales of previously owned U.S. homes rose in August, adding to recent modest signs of recovery in the housing market.
Existing-home sales rose 1.3% in August from the previous month to a seasonally adjusted annual rate of 5.49 million, the National Association of Realtors said Thursday. That was the strongest pace of sales since March of last year. Economists surveyed by The Wall Street Journal expected sales to fall 1.1% last month.
Over the past year, sales in August were up 2.6%, the second month of growth following 16 straight months of year-over-year declines.

"Just perhaps we may have turned a corner for good in terms of home sales, which had been underperforming in relation to jobs, mortgage rates and other factors," said Lawrence Yun, the trade group's chief economist. July's sales were unrevised at a 5.42 million annual rate.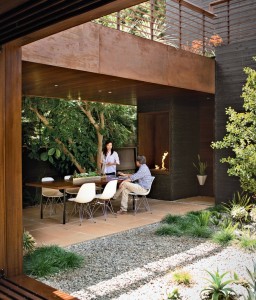 Thursday's data suggests a recovery could be under way in the housing market, which has struggled for more than a year despite low mortgage rates and a strong labor market.
Last week, 30-year fixed mortgage rates averaged 3.56%, down from close to 5% in November, according to Freddie Mac.
"Having the mortgage rate low for several consecutive months is enticing buyers back into the market," Mr. Yun said.
That may also be encouraging builders. New-home construction climbed 12.3% in August from the previous month, rising to the highest level in a dozen years, the Commerce Department said Wednesday.

A shortage of homes for sale has been pushing up prices and making it difficult for new buyers to get a foothold, Mr. Yun said. The median sales price in August was $278,200, up 4.7% from a year ago. That was the 90th consecutive month of year-over-year price increases. There was a 4.1-month supply of homes on the market at the end of August at the current sales pace.
Purchases of previously owned homes account for most of U.S. homebuying. 
WRITTEN BY  DAVID HARRISON & LIKITHA BUTCHREDDYGARI
FOR THE WALL STREET JOURNAL